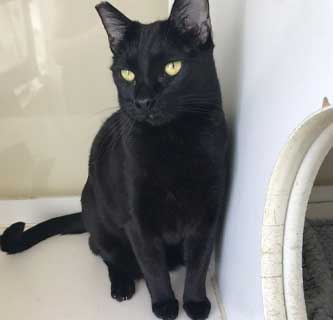 Breed:
Sex: Female
Age: 2 Years
Weight:
Abbey is from a feral colony. We worked with her and literally in just a few days she was friendly and liked being petted. We continued to work with her for 30 days. She is a very loving tender soul. She likes being touched and petted but she is not a lap cat. She is a kitty that loves to be where you are in any room. She loves nice things and eats a very healthy diet. She is of course littered train.
Abbey is a cat who can be the only cat but if you have a submissive cat she can be ok with that kitty too. Abbey is truly a favorite of all of us.

Interested in adopting? We pay for spay or nuetor, shots and microchip.
NO OUT OF STATE ADOPTIONS. Sorry but I am available to residents in the LA and surrounding areas. If interested in adopting me, please fill out an application, call
(310) 650-2870 or email us at eloiserescue@gmail.com.