What's Got Our Holiday Tails Wagging!
Our New Holiday Cards!
Cant find a gift for that person who has everything, we have the gift for you!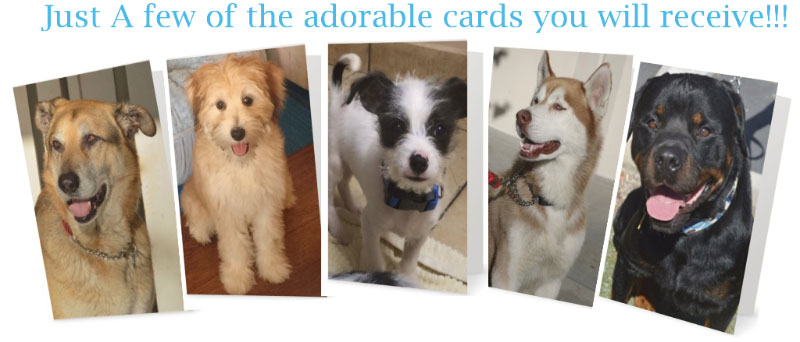 Each card has a picture on the front of a dog we saved. Inside the card it says Happy Holidays & A Happy New Year. A donation has been made in your name. A dogs life has now been saved.We also have included a little story of the dog pictured on the front of the card.
Available in sets of 20 cards. Each box set is $100.00. We will ship your set of cards to you and you can send your gifts to all your friends & family. Where else can you get a gift for $5.00 that the value is a LIFE.
Please contact us to purchase.

Deadline for orders December 1, 2015.